A new source for fabrics. As if I don't spend half my time and budget online shopping...
Alexander Henry fabrics.
I never heard of them until I read a recent post on
Coco's Loft.
Gee thanks a lot! But I have to say, some of these fabrics will make great tennis skirts. This designer has quite a sense of humor, don't you think?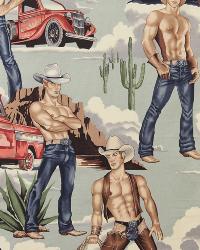 Tennis is a competitive sport and I need all the distractions I can get from the other team. They might miss the ball if they are squinting at my skirt! Maybe that's why tennis outfits used to be all white?