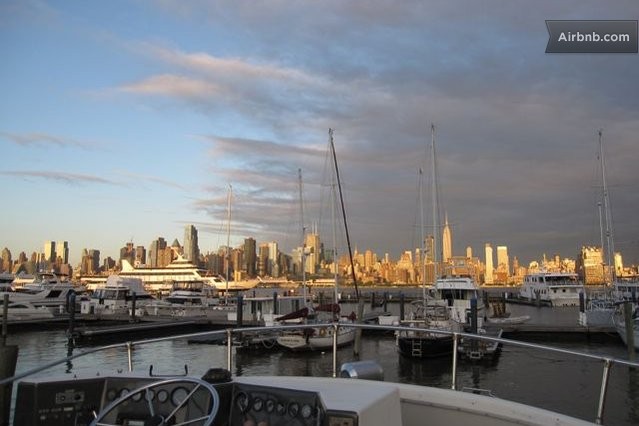 I'll be going to the Big City in a few weeks with my son and grandchildren. Instead of staying in a boring hotel, we'll be renting a boat in the harbor! How much fun will that be?
And
a few days with the grandchildren,
and
a trip to the garment district...what more could I ask for??